Things to do in Bangkok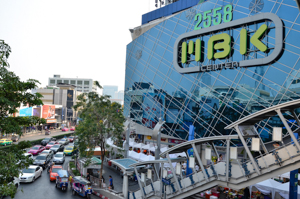 Bangkok Shopping
---
The Siam BTS Skytrain Station is the interchange for both BTS lines and this is where you will find the major shopping complexes nearby via skybridges and elevated walkways.

There are many shopping malls and department stores in this Siam District, China Town, Asiatique, Silom District, Sukhumvit Road and Maharaj Mall are just some of the other amazing shopping destinations.

In the Siam District:


Central World via skywalk heading east.


Siam Center via skybridge on northside.


Siam Paragon via skybridge on northside.


Siam Square via skybridge on southside.


Siam Discovery next to Siam Center.


MBK Center head west, then south around the corner on Phayathai Road.

See the Siam Square tour map for details.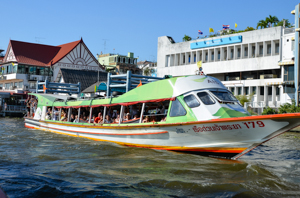 Boat Tour
---
There is the Chao Phraya Tourist Boat that departs Central Pier (Sathorn Pier) every half hour daily 9:30am until 4:00pm.

The boat runs between the major tourist piers up to Pha Arthit Pier. It is a cheap ticket that has unlimited rides and is valid for the entire day. Purchased from Central Pier or Phra Arthit Pier.

A "must see" in Bangkok is to take the Chao Phraya River Famous Attractions self tour.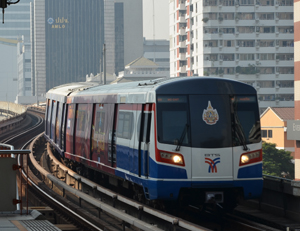 BTS Skytrain
---
Bangkoks Mass Transit System extends roughly north to south and then east on the Sukhumvit line. The Silom line runs through the center of Bangkok and then in a southerly direction and winds around to eventually end up to the west. Both lines interchange at the very busy Siam station which is the major shopping area in Bangkok. The Bangkok MRT train subway line skirts around Bangkok.

With a cheap full day train pass you can explore around Bangkok very easily, just avoid the morning and evening peak hour commuters going to work or school. Stop off at any station and hop back on again at your leisure.

There is the Silom Line nearby attractions self tour and the Sukhumvit Line nearby attractions self tour.
Restaurants
---
The ground floor of Siam Center has many quality restaurants, food shops and a large food court. Visit the card counter to put cash on a food court card for the food court area only. Get a cash re-fund for any un-used balance on the card. The other food shops require cash or credit card and some take the "Rabbit" card that is used for the MRT train service. The other nearby shopping malls also have food court style areas.

Open 10am until 9pm daily. Exit from the Siam BTS Skytrain station and walk along the covered overpass into the complex, then take the escalator down.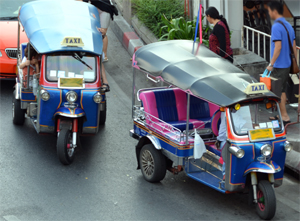 TukTuk Touring
---
Bangkok has modern and comfortable tuk tuks. They can squeeze in and out of traffic and through side streets easily. The drivers speak english and know all the attractions you want to see.

Hire one for the day, barter a fair price, but dont haggle. The driver will be happy to look after you. Tuk Tuk touring is one of the more fun ways to get around Bangkok.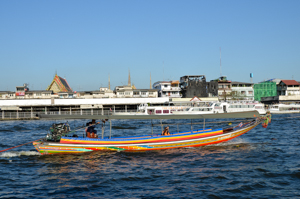 Klong Touring
---
Traverse the many canals that part off the Chao Phraya river in a fast and colorful longboat. Floating markets and Thai style eateries along the banks of the klongs await you along the way. You can hire a long boat and driver from Central Pier with several tour options available.

There is also the Klong boats by the Saen Saep Boat Service that only cost 10 or 20 baht a trip depending on how far you travel. They travel east/west on the Saen Saep Canal through Bangkok and intersect at Pratunam Pier near the huge Central World shopping complex. Exit at the Hua Chang boat pier for Siam Center and Siam Tower shopping complexes.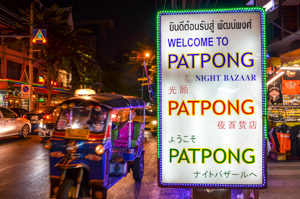 Nightlife
---
Nightclubs, Rooftop bars, Ladyboy Shows, Bars with dancing girls, Shopping Malls open until 9pm, Thai cultural shows and many night markets make Bangkoks nightlife a potpourri of amazing attractions.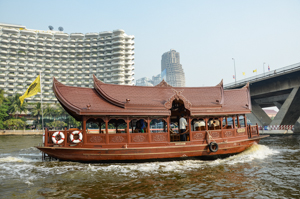 River Cruise
---
Daytime cruises and also dinner cruises at night from various piers. Your hotel can advise and book you on available dinner cruises.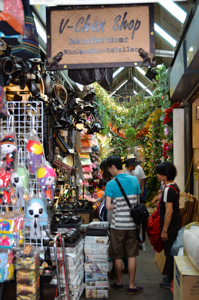 Markets
---
A "must see" in Bangkok is the Katuchack Weekend Market. It has some 8,000 stalls and shops spread over 35 acres.

There are many other markets in Bangkok.


Patpong Night market


Rot Fai Market in Ratchada district


Pratunam Market


Sampeng Lane Market


Suan Night Bazaar


Amphawa Floating Market


Damnoen Saduak Floating Market


JJ Green Market in Katuchack
and many more.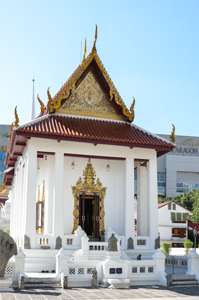 X
Facebook Share
Would you like to Share or Like Thailand Self Tours ?