Things to do in Phuket Island
Phuket Island is connected to the mainland via the Sarasin Bridge on the northern tip of the island which is used by traffic but also has a wide walkway. Phuket city is located on the south east side of the island. Besides the city, the other main tourist area is Patong with its long beach directly facing the Andaman Sea. Many hotels and resorts are scattered throughout the island. There is an International airport on the north end of the island with direct International flights and regular flights from Bangkok. Ferries and speed boats service the many tourist islands around Phuket Island. See the
Phuket Island Map
for locations.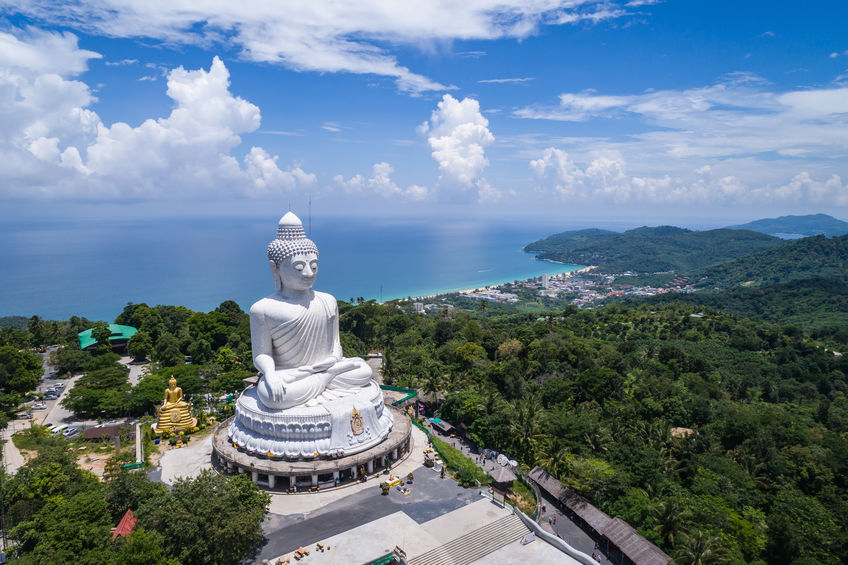 Big Buddha
---
Officially named Phra Phutta Ming Mongkol Akenakiri, the seated Great Buddha is 45 metres tall and is one of the most important attractions in Phuket city. Close by is the smaller Golden Buddha. This "must see" attraction is located on Nakkerd Hills, between Chalong and Kata. From the main road of Chao Fah Tawan Tok, take Soi Yot Sane road and follow the signs for about 6 kilometres. The road is winding and very steep in places, a motor scooter with two people may not make it up.

This is a revered religious site. You need to be dressed modestly because it is an active temple with monks. No revealing or sleeveless tops and you should be covered to below the knees. No alchohol permitted and quiet respectful talk is required

Open between 6am and 7:30pm and entry is by optional donation. Sunset is one of the best photo oportunities at but it will usually be crowded with tourists.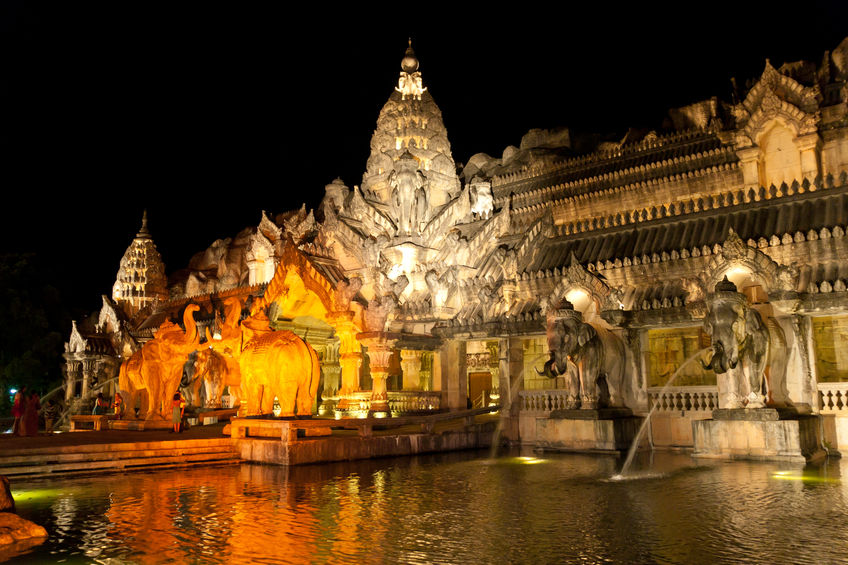 FantaSea Park
---
Phuket FantaSea is a cultural theme park for everyone and is family friendly. You can see the palace of entertainment, dine in the Kinnaree buffet restaurant and shop at the Festival village. This night time entertainment is located in Phuket city on Kamala beach which is 10km north of Patong Beach. Bookings are important and shared transport is provided from hotels or take a Tuk Tuk. More information from the FantaSea brouchure.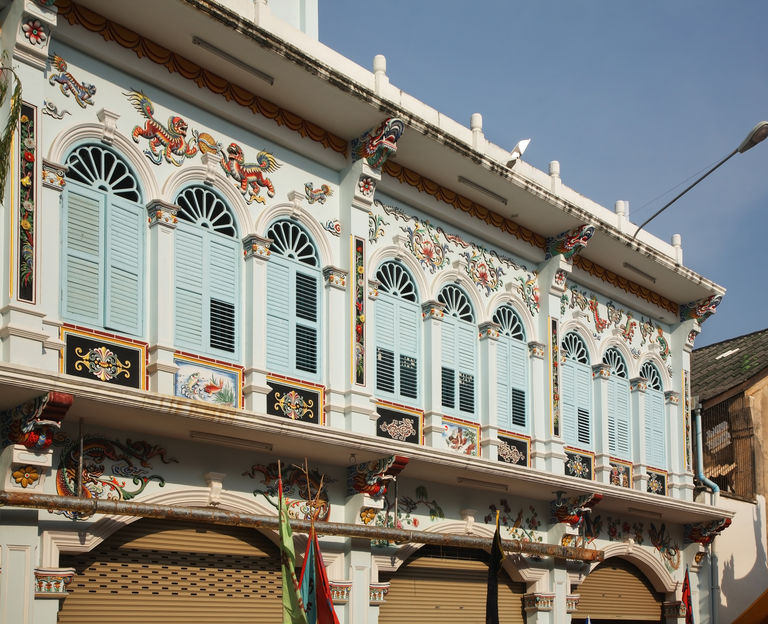 Old Phuket Town
---
You will find Thalang historic road in Old Phuket Town. This is the main street and there are many other roads with markets, hotels, cafes, shops, museums and shrines within the old town area. The architechure of the buildings is Sino-Portuguese with many having been refurbished, but you can still see some that are are the original house/shop construction. Every Sunday evening it turns into Phuket Walking Street Market.

Soi Romanee, Dibuk Road, Phang Nga Road are other "must see" places.

Places to visit are China Inn Cafe, Blue Elephant Restaurant, Pirrere Cafe, Raya House, Thai Hua Museum, Shrine of the Serene Light, Jui Tui Shrine, and the Amulet Market if you are Buddhist and want to aquire an amulet for good luck or a Buddha image.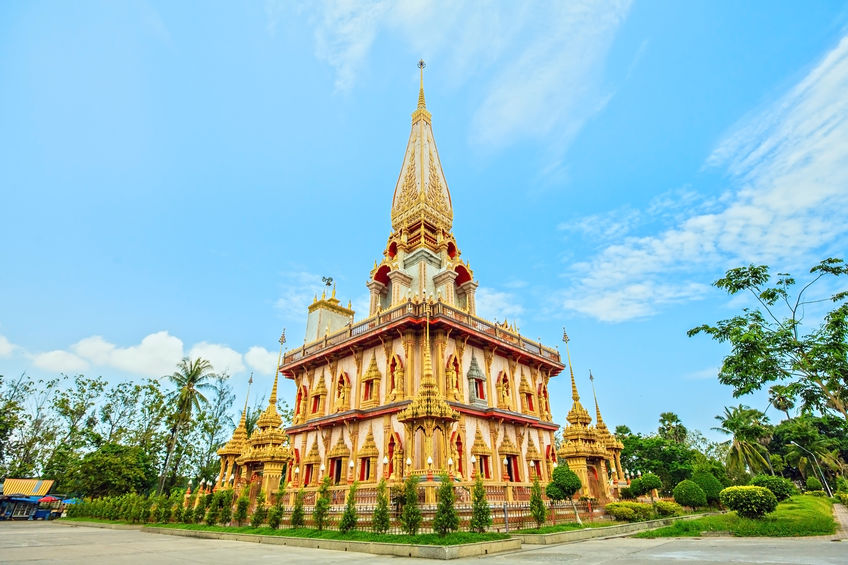 Wat Chalong
---
Phra Mahathat Chedi at Wat Chalong in the Chalong subdistrict in Phuket. Located at 70/6 Chao Fah Tawan Tok Road, about 8km south of Phuket city and open between 7am and 5pm daily. Entry is free. This temple is the largest and most important in Phuket and wearing modest clothes is required. Remove your shoes before entering inside temples. It is a large complex with beautiful gardens.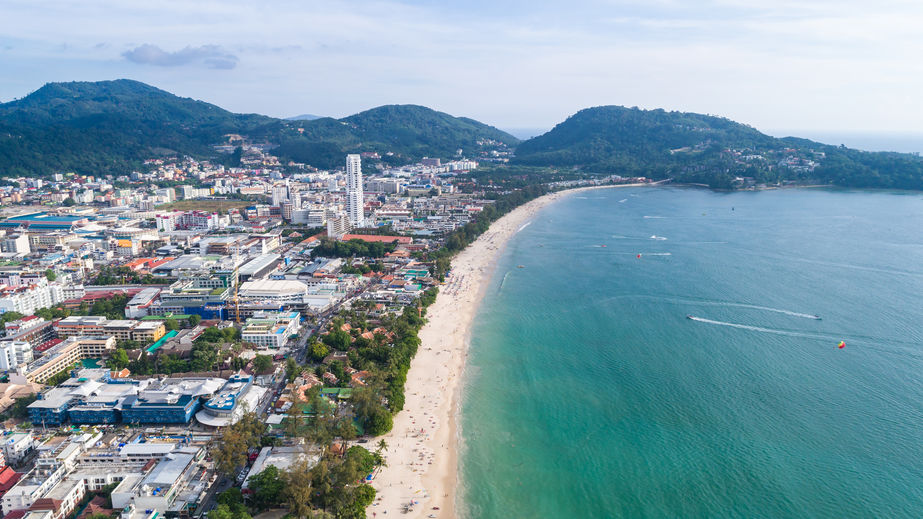 Patong Beach
---
Patong is a resort town on the west side of Phuket Island, opposite Phuket city which is on the east side and about a half hours drive (14km). It faces the Andaman sea.

Patong is well known for its beaches, shopping and especially the nightlife with go-go bars, beer bars, restaurants, massage parlours.

Places to see would be Bangla Road and Soi San Sabai at night and the beach during the day.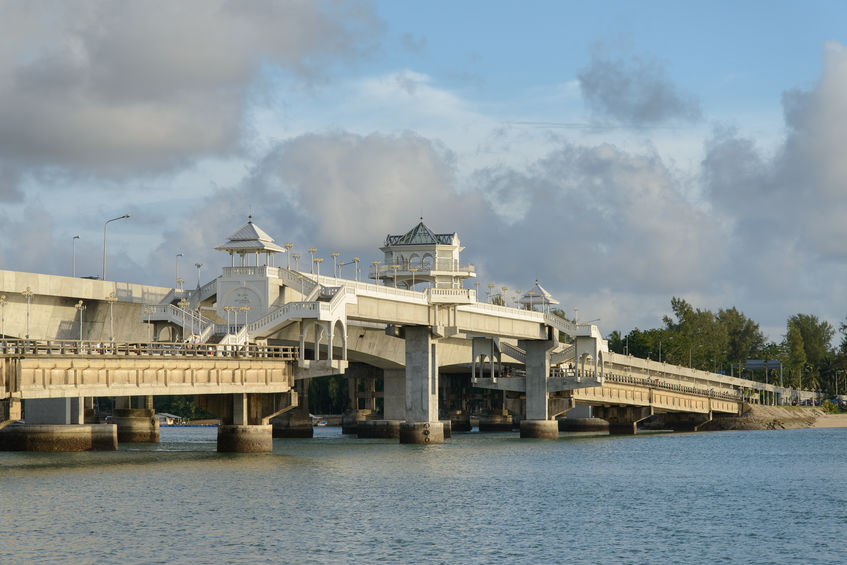 Sarasin Bridge
---
Sarasin bridge connects Phuket Island to the mainland of Thailand. Besides the traffic, there is a wide pedestrian walkway and view points for people.
X
Facebook Share
Would you like to Share or Like Thailand Self Tours ?