Things to do in Chiang Mai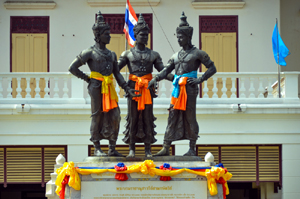 Historical Attractions
---
Chiang Mai has many interesting historical attractions such as the Royal Ancestral shrine of Lanna and Historical Centre, Lanna Folklife Museum and the many temples with Wat Phantao being quite unique. The old section of Chiang Mai city is surrounded by a square moat. Hire a tuk-tuk to take you around for a half day, the driver will know where to take you.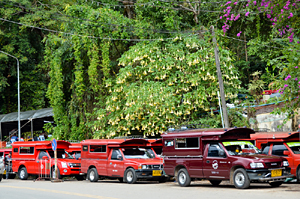 Songthaews in Chiang Mai
---
Normally the red songthaews drive around the streets and markets in Chiang Mai and some drive up to Wat Doi Suthep in the mountains. White songthaews travel east to the city suburb of Sankampaeng. Yellow songthaews travel north to Mae Rim. Blue songthaews travel south to Lamphun and Sarapee. Green songthaews travel north east to Mae Jo.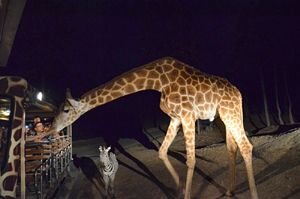 Night Safari
---
The Chiang Mai Night Safari is a large complex which has a night safari, changing cabaret type shows, childrens world, tiger show, a colorful laser water fountain show and other attractions.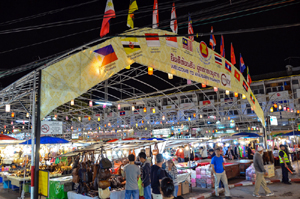 Anusarn Night Market
---
This night market is next to Kalare Night Bazaar and several other markets and is probably the most vibrant and popular area for tourists and locals in Chiang Mai at night. You can start at the top of the road and spend an entire night walking down and visiting all the markets, street stalls and malls.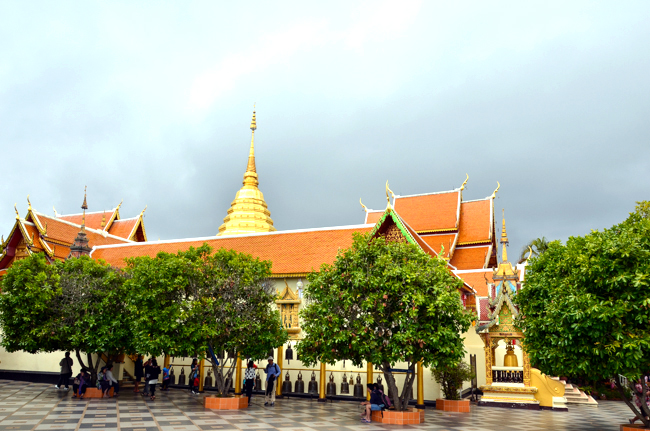 Doi Suthep
---
Outside of Chiang Mai city is the mountain called Doi Suthep. Located on the top is Wat Doi Suthep which is a very important and busy temple.
The ride from Chiang Mai city takes an hour. Along the way you will see people walking , motor bikes, bicycle riders and songthaews traversing the steep mountain side.
At the top there are hundreds of people, markets along the road and down the side of the mountain and into the entry of Wat Doi Suthep, songtheaws and motorbikes lined up along the road. A very busy and crowded scene.
Climb the magnificient stairs to the top to visit Wat Doi Suthep. This is an active temple and very important to the people of Chiang Mai and a very popular destination for tourists. There is an amazing view of Chiang Mai from the top.
Browse the links below to see and read more of Chiang Mai
X
Facebook Share
Would you like to Share or Like Thailand Self Tours ?