Things to do in the Golden Triangle
---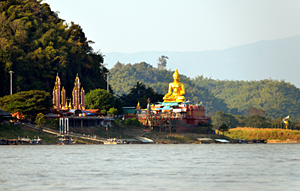 Attractions at Sop Ruak

Sop Ruak is a small town on the edge of The Golden Triangle. Located 1.5 hours north east of Chiang Rai city. Just south is Chiang Sean and on the opposite side of the Mekong River is Don Sao which is a tourist border town in Laos.


---
Mekong River at Sop Ruak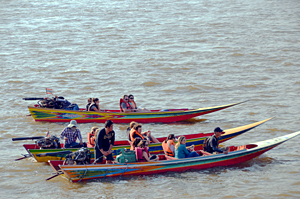 From Sop Ruak you can take a speed boat ride up the Mekong River to see Chiang Sean and over to the other side to Laos.
---

Browse the links below to see and read more of Sop Ruak