Things to do in Ayutthaya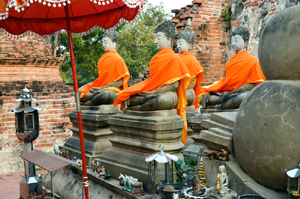 Historical Temples
---
Ayutthaya has many partially restored ruins of temples and the ancient royal palace. Here you can find the well known image of the Buddha head in a Banyan tree. There are also many amazing old temples that have been well maintained over time. The most comfortable way to see everything is to take a day tour from one of the local tuk-tuk tour operators that roam the streets.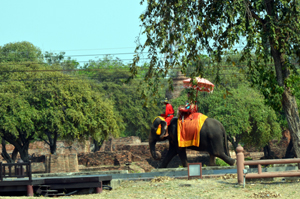 Elephant Ride
---
You can take an elephant ride from the Ayutthaya Elephant Palace and Royal Kraal.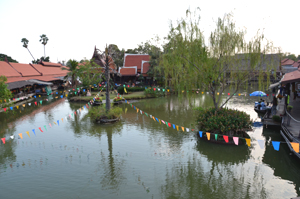 Floating Market
---
There is a floating market located to the east of old Ayutthaya that is popular with locals and tourists.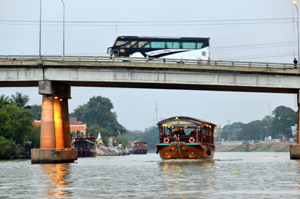 Pasak River Cruise
---
Old Ayutthaya is surrounded by the Pasak River and Chao Phraya River that join to form a natural moat like structure. Ayutthaya is the ancient capital city of Siam. The ruins within is what remains after the Burmese invasion of 1767. You can take a boat tour where they have stops along the banks of the river so you can visit the ancient ruins and also the many magnificient temples.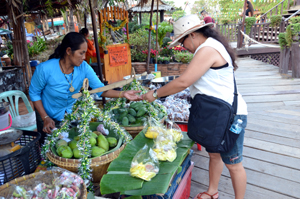 Shopping
---
There are many markets, shops and small malls and the floating market in and around old Ayutthaya. If you want to visit a modern shopping complex then there is the Ayutthaya Park Shopping Center far outside the old Ayutthaya near the main highway 32 to the east.
Browse the links below to see and read more of Ayutthaya
X
Facebook Share
Would you like to Share or Like Thailand Self Tours ?